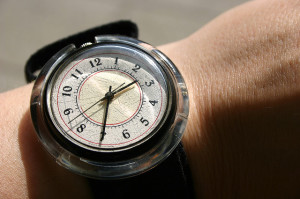 People often ask how long the entire bankruptcy process will take. Most people just want to get their bankruptcy over with so that they can move on with their lives, free of their burdensome, bad debts.
But what many people don't realize is that so much of the timeline depends on them – how long it takes them to get the paperwork requested by their bankruptcy attorney, how long it takes them to pay off the attorney fees and the court's filing fee, and whether it might be best to wait for a period of time before filing to avoid a bankruptcy disaster.
The Paperwork
Your bankruptcy attorney works for you, but she cannot prepare the bankruptcy paperwork without the information required to complete that paperwork. This means you'll need to give your attorney the items that she asks for, such as your pay stubs and/or other income information, tax returns, bank statements, etc. Here is a link to a list of several things that your bankruptcy attorney may need to prepare your case.
You can help expedite the bankruptcy process by gathering all of the information that your bankruptcy attorney needs to prepare your case. The most important thing in any bankruptcy case is careful evaluation of the case facts and careful preparation of the bankruptcy paperwork. If something might go wrong during your bankruptcy case, your bankruptcy attorney will want to know about it (and handle it, if possible) before your case is filed, not after!
Paying Off Attorney Fees and Court Fees
Chapter 7 bankruptcy, which is the most common type of bankruptcy filing, requires that attorney fees and the court filing fee be paid in full, in advance, prior to filing. Not all clients have the entire fee available all at once. I can't speak for other bankruptcy attorneys, but I will take payments over time before filing while working on a client's case. Then, once the fees are all paid off and the bankruptcy paperwork has been prepared, checked over, and signed by the client, the bankruptcy case can be filed.
Waiting to File to Avoid Bankruptcy Disaster
Sometimes, a client might need to file bankruptcy fast to avoid wage garnishment or a bank levy. But sometimes, a client might need to wait for some time before filing the bankruptcy case in order to avoid what I'm calling "bankruptcy disaster."
Bankruptcy disaster can happen when a bankruptcy case is filed and something goes wrong that could have been handled before filing, if only the bankruptcy attorney had known about the problem. An example of pending bankruptcy disaster is where the client took out a cash advance on a credit card before, but close to the time of, the bankruptcy filing. In such a case, the credit-card company can file a motion against the client arguing that the cash-advance debt should not be discharged in the bankruptcy because it was taken out close to the time of filing. This type of situation causes the client far more in extra attorney fees and worry than it would have if it had been handled before filing.
There are other types of situations where it would help to wait to file a bankruptcy case in order to handle a potential bankruptcy disaster waiting to happen – every case is unique, so it's smart to give your bankruptcy attorney all the facts for them to evaluate and to make recommendations for you.
If you have bankruptcy questions in New Jersey, call (201) 676-0722.