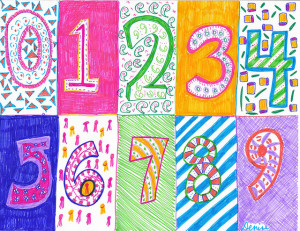 Yes, A New Government Rating System for Colleges is Actually in the Works. On May 25, 2014, the New York Times had an interesting article on college presidents' reactions to President Obama pressing ahead with his plan to impose a new government rating system for colleges.  In a funny quote, a Dept. of Education official said that rating colleges is like rating blenders.  At first glance, it does seem like rating colleges should be more difficult than rating blenders, until you consider the factors that the government wants to compare: the number of students that graduate, the amount of debt students leave college with and the earnings amounts of students after graduation.  The stated aim of the ratings system is to arm prospective students with information on the colleges they are planning to attend.
Now You Have to Worry About Medical Debt Affecting Your Credit, Too. Once upon a time, there wasn't a big concern about medical debt harming peoples' credit.  But those days are over, according to a new Consumer Financial Protection Bureay (CFPB) study.  The main concern appears to be medical debt that gets put into collections, where medical debt collectors are reporting the debts to the credit bureaus.  These bad debts generally stay on someone's credit report for seven years, even when that debt has been fully paid to the debt collector.  There is an inherent unfairness in reporting medical debts to the credit reporting agencies, because high medical expenses can happen suddenly and unexpectedly; there could be problems with a person's medical insurer that were not the person's fault; and a person could be completely unaware that a medical bill went unpaid, due to the complex nature of medical billing and insurance payments.  The concern of the CFPB is that people's creditworthiness is being underestimated as a result of bad medical debt.
Bankruptcy Court Filing Fees Going Up On June 1, 2014. Bankruptcy filings are down, so the bankruptcy court fees are going up.  The court system has to keep up with its costs somehow.  Most importantly, the new fee to file a Chapter 7 case will be $335 – that's just the fee that goes to the Court for the filing itself and it does not include attorney's fees at all.  A lot of other bankruptcy court fees are rising as well – here's a list.
Photo by Denise Krebs, no alterations made.